John Murchie of MurchTech Consulting Corp. is building innovative tiny houses out of British Columbia. One of their models is the Eagle Microhome which has 350 square feet with a 50 square foot deck on the second level.
The homes cost around $48,000 and are made from steel instead of wood so they're lighter and cost less to build.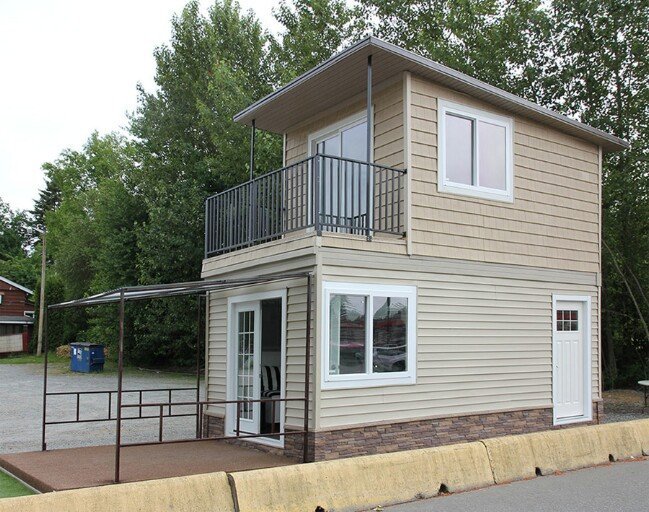 Don't let the plain exterior fool you, this home is designed very well and has a great floorplan.