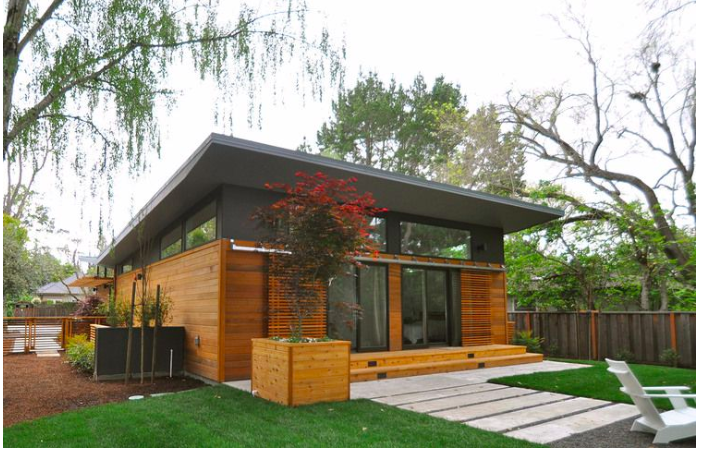 Magic is bound to happen when you combine two sustainable architectural powerhouses. Such is the case with the elegant modular home we're visiting today.
In collaboration with Studio 101 Designs and construction company Blazer Industries, Michelle Kaufmann Studio sought to create a modern, energy efficient house that makes full use of the space confinements that come with two shipping containers.
Mixing and matching materials and textures throughout, the finished masterpiece is definitely worthy of praise. Come with us and we'll show you what makes this Atherton, CA residence a tiny living treasure.
Some gifts come wrapped in bows; this Northern California house is enveloped by its lush railed fences.
As you gleefully begin unwrapping this charming gift, you should take some time to appreciate the finesse in its construction. Clear cedar siding completes its aesthetics and produces a quintessential contemporary ambiance.