So, there are many reasons you might consider a log home or log cabin, maybe you are looking for a place to getaway and spend holidays and weekends, or maybe you want a log home to live in full time.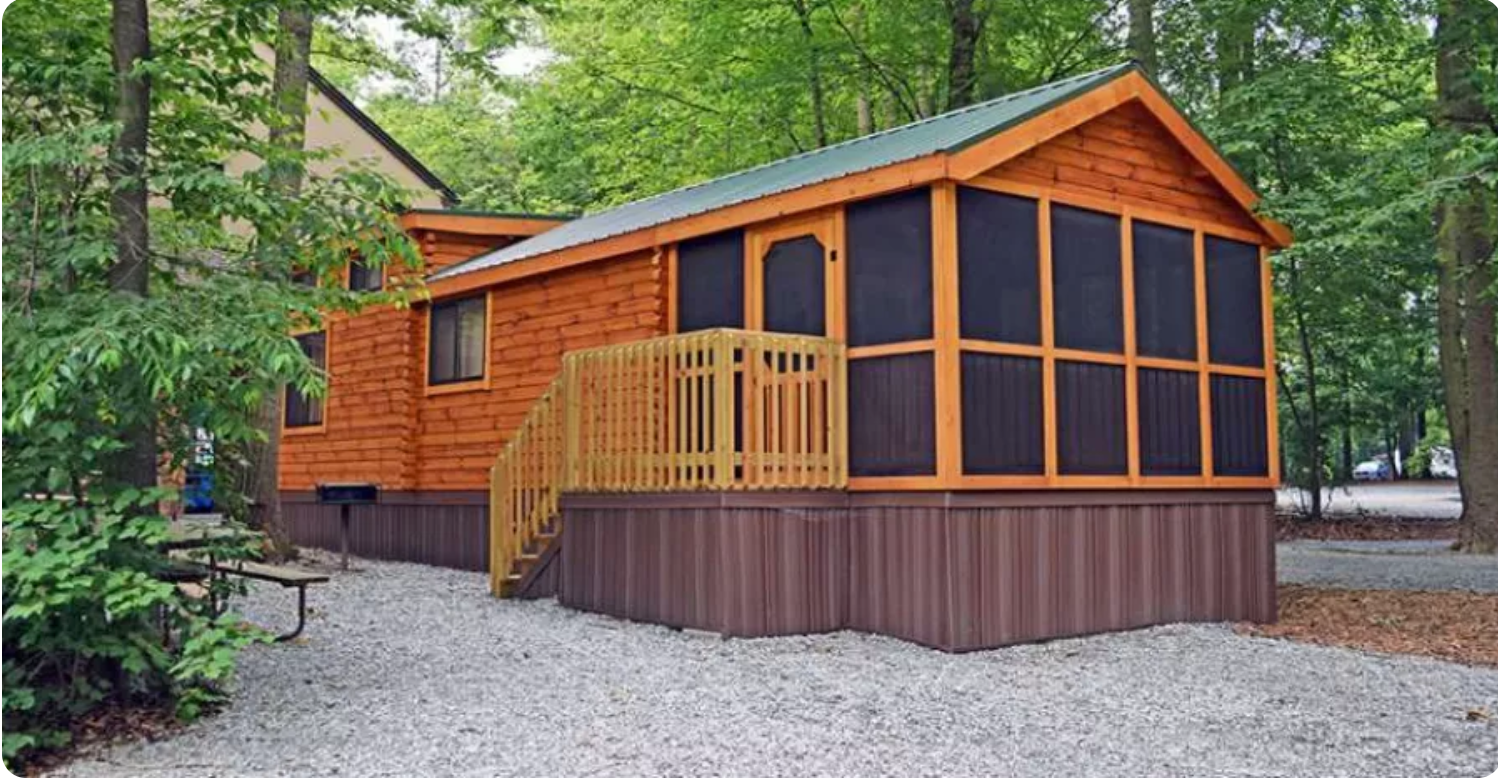 When you think of log homes and log cabins, park model log cabins don't usually come to mind. But you should take a look at the interior and exterior photos of this log cabin you are sure to be impressed. This site offers some amazing quality rustic log cabins that are then put on trailers. The log cabins are finished and ready to rent. These park model log cabins are great for use at campgrounds, or for people who want to have a place to getaway. You could purchase one of these park model log cabins for use as a turn key; they are all ready to live in or rent out immediately. These park model log cabins have a nice rustic design that is appealing and cozy. Other benefits of these great park model log cabins are that they are made durable and longer lasting (they are said to last a lifetime), they are in simple and practical designs, less maintenance and park model log cabins need to permits or added property taxes. These park model log cabins are much more affordable than other park model cabins.
Lancaster Log Cabins Kits have different sizes and options of log cabins available. On the site, you will find park model log cabins that start as a one room park model log cabin that is 12 feet by 21 feet with a 165 square foot porch. This style of park model log cabin sleeps four people, has a full bathroom and a kitchen. If you need more space, then you can take a look at their deluxe park model log cabins that have a large porch and 14 feet by 25 feet of living space, sleeping up to six people, with a full bathroom, full kitchen, dining area, futon and private bedroom. This style of park model home also comes with a loft option.
There is something about log cabins that appeal to most people. They have been around since the first homesteaders walked across the land.
Log cabin ownership is a dream that many people hold onto, and owning a log cabin or log home, is a way you can start creating and sharing more quality time with family and friends. The nice thing about these park model log cabins is that all the work has been done for you, so there are no surprises, you know exactly what you are getting. A park model log cabin is a great option for people who want an appealing log cabin design, which they can park at a campground they can enjoy. You choose the location for your park model to log cabin, from the lakeside, pondside or forest views. The front porch on the park model log cabin is a great place to sit back and enjoy the smells and sights of nature, even if it is raining as you won't get wet. You can put the kits to bed, and then enjoy just sitting back. With so many park models to choose from, there is something to suit most any budget and need. It is sure to be something that fits into your particular life, from smaller sizes to larger park models. You will want to take a look inside and see for yourself.
Lancaster Log Cabins kits are designed by craftsmen who are masters at what they do. The park model log cabins are built using the tongue and groove logs and the State of The Art log interlocking system.