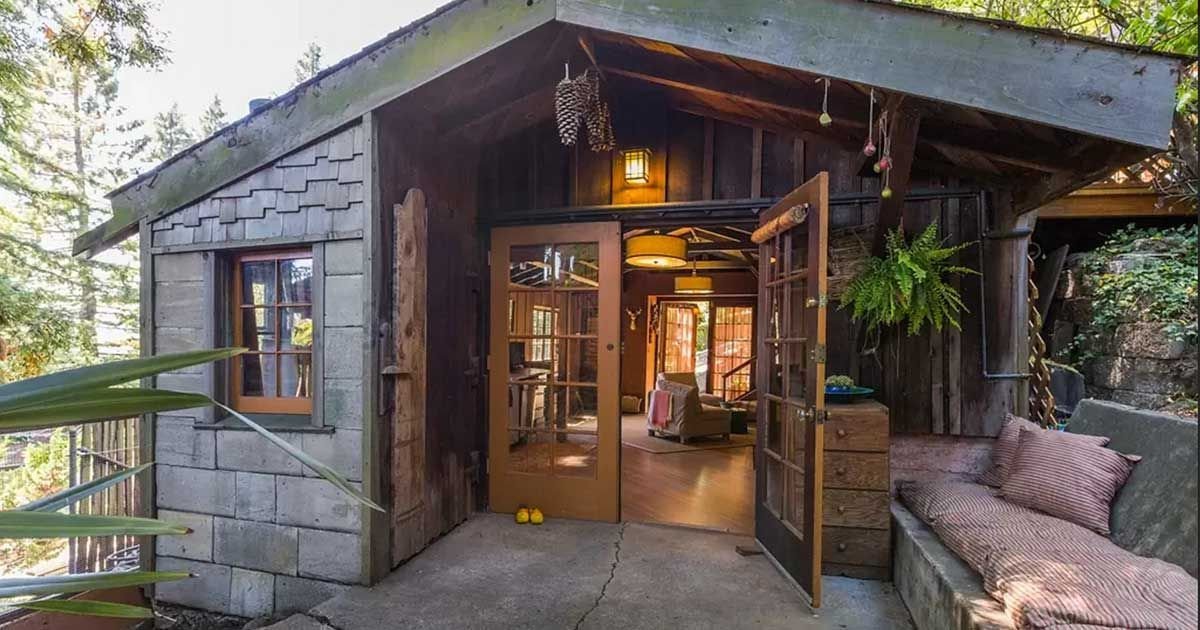 With only 750 square feet, you might expect this little carriage house, tucked away in the hills of Berkeley, Calif., to feel cramped. But step inside, and you'll discover a home fully equipped with every amenity, a bedroom with a walk-in closet, and a sizable deck area for relaxing.
The carriage house, nicknamed The Cubby, once belonged to renowned architect Bernard Maybeck. Also a professor at the University of California, Berkeley, Maybeck designed many of the most well-known buildings in the Bay Area, including San Francisco's Palace of Fine Arts and Berkeley's First Church of Christ, Scientist, which is considered to be his masterpiece.
Maybeck was actively involved in planning many of the nearby hillside communities, and believed that architecture should enhance its surroundings. The main house of the Maybeck estate has burned down, but the carriage house remains. The current owner lists it on Airbnb for short-term renting, describing it as "private" and "rustic."
The peaceful cabin certainly lives up to that description. Even before you've entered, the entryway hides behind a canopy of foliage. Its welcoming doors are both transparent, but remain secluded. Everything about this place speaks to those who might want a retreat from the hustle and bustle of the city.