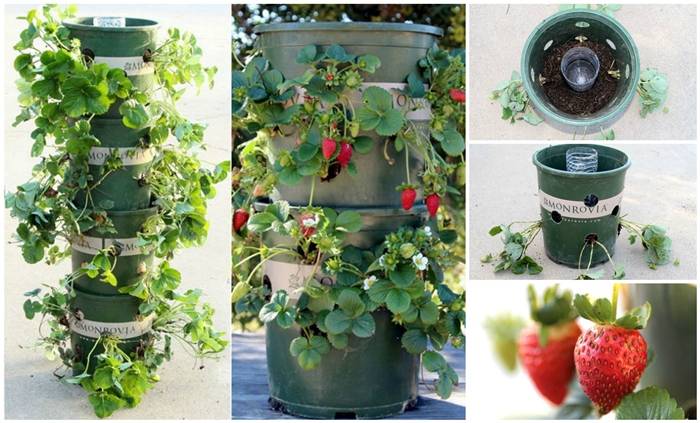 I love strawberries. I like to eat them fresh as well as make delicious desserts with them. I have featured quite a lot of strawberry recipes here on my site, such as no bake chocolate strawberry oasis pie, jell-o strawberry parfait, strawberry heart pie, strawberry Christmas tree brownie and so on. I always wanted to grow my own strawberries so that my kids and I can pick and eat fresh strawberries from our backyard. But we live in a house with small backyard so there is not enough space to grow strawberries. A vertical strawberry tower will be a great solution and allows us to grow lots of strawberries on limited yard spaces. In her blog A Piece of Rainbow, Ananda shows us how to build an easy strawberry tower with reservoir using a few plant pots and a plastic bottle. You can place the strawberry tower anywhere around your house with enough sunshine so you can save some space in your backyard for other plants. The built-in reservoir is another bonus, which makes watering so much easier and more efficiently. This DIY project is quick, easy and inexpensive. The strawberries are grown vertically, keeping them away from harmful insects on the ground, and collecting less dirt.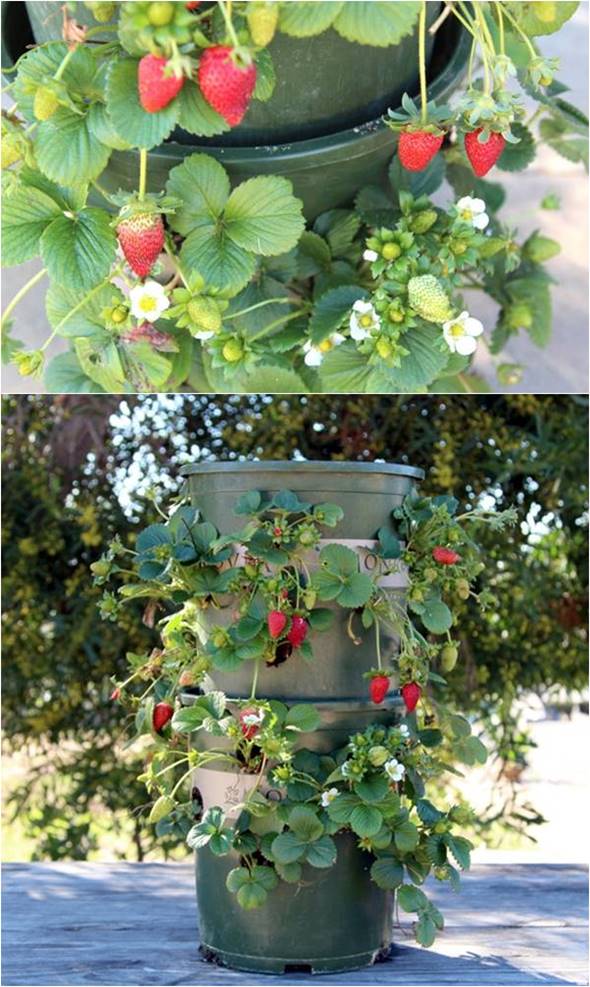 Please head over to A Piece of Rainbow for the step by step tutorial and build this strawberry tower to grow your own strawberries. Hope you will have a big harvest. Thanks Ananda again for this wonderful tutorial! Here's the link…
You may also use PVC pipe to build a strawberry tower. Click the link below for more details.