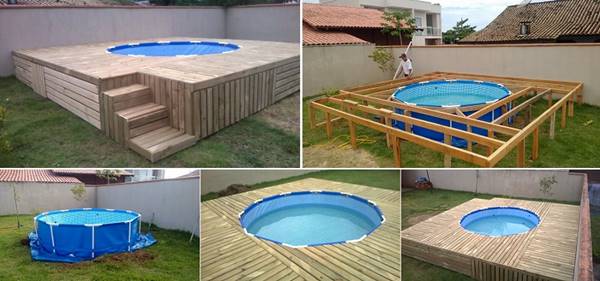 Do you dream of having your own swimming pool in your backyard? Nothing is more relaxing than diving in the swimming and enjoying the cool feeling in water during the hot summer days. But building a conventional pool can be very expensive. Thanks to the DIY enthusiasts, now it's possible to build a budget-friendly pool on your own.
I am always amazed by the creative minds and skillful hands of the DIY enthusiasts who can make something out of the ordinary. Facebook user José Adimilson Franco comes up with this creative idea to build an above ground swimming pool with a wood pallet deck! Isn't that cool?
First you'll need to pick your site and install a sturdy metal frame swimming pool on it.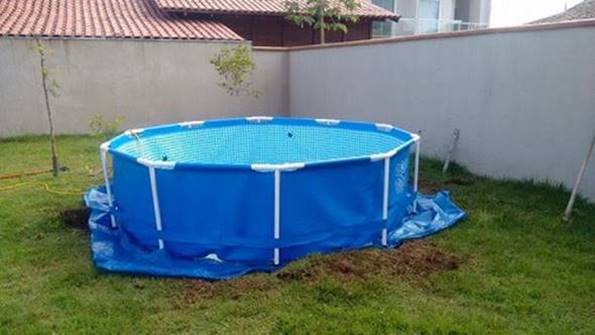 Then start building the deck around the pool. The deck would help to protect the pool. To save money, you can use wooden pallets that are easily available in local stores.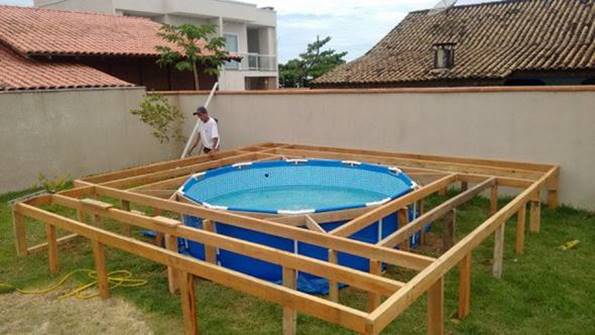 Here is the final look of the pool. It even comes with three convenient steps for easy access to the pool. Very practical, unique and amazing!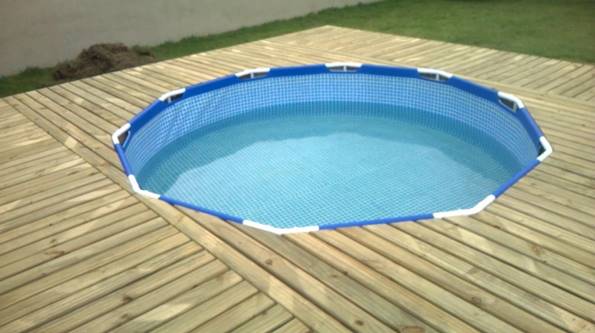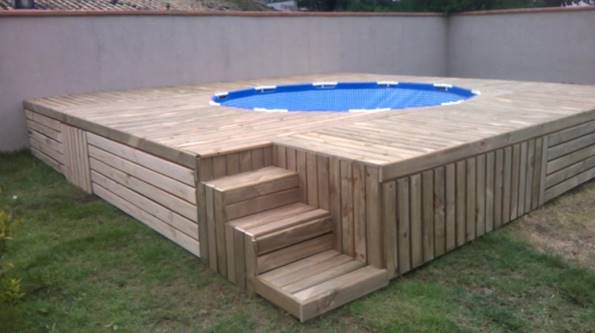 Source: José Adimilson Franco