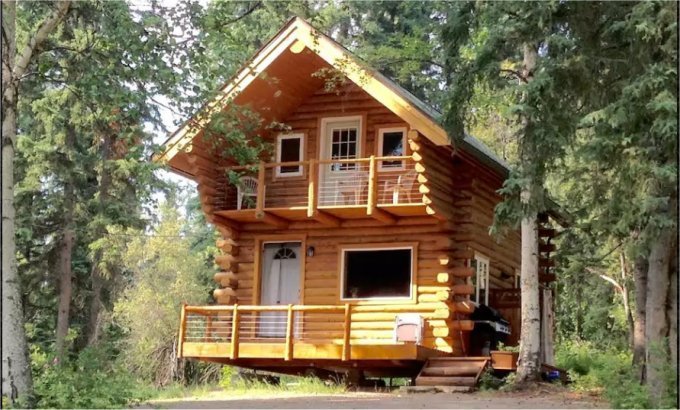 A beautiful, cozy Alaska log cabin with one bedroom and one bathroom which can accomodate up to four guests.
It is located right on the edge of the woods and fairly secluded with five miles from downtown Fairbanks.
This charming little cabin is just what you need to rest your mind and soul, while enjoying the wonderful Alaskan nature.
The rustic interior is quite appealing …
More pictures on the next page: