This beautiful log home with its wrap-around porch is like a dream come true. It is a picture perfect rustic elegance that seems to be a holiday postcard you'd find at a country general store. Except it's real. And truly beautiful.
This one of a kind log cabin is like an exquisite retreat you never want to leave. It's luxurious charm and unique elegance will impress and mesmerize you, beckoning to you, inviting you in…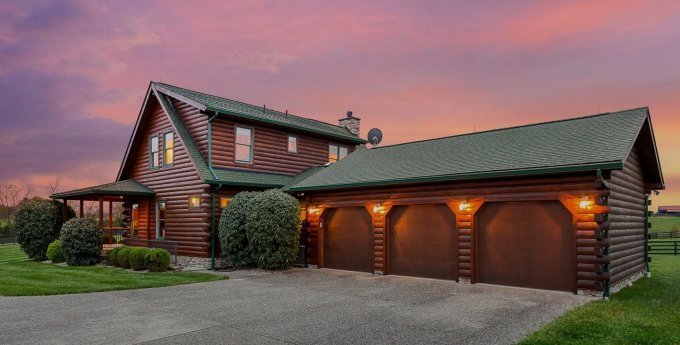 As you step inside, you'll immediately be drawn to the gorgeous, two-story stone fireplace that connects the living room and dining area.
As your eyes are drawn upward, you'll marvel at the steeple pine ceiling, accented windows, and exposed support beams.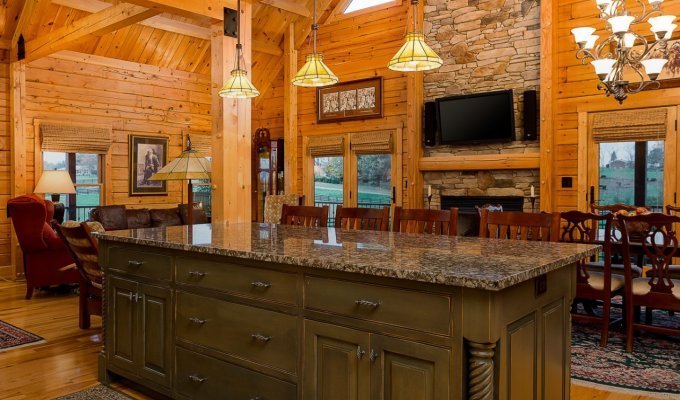 More pictures on the next page: