Architecture firm studio PIKAPLUS created a beautiful cabin that perfectly harmonizes with its surrounding forested wilderness. Built mostly of timber, the Wooden House is a cozy retreat for those who crave connection with the outdoors and also want simple luxuries and efficient shelter from the elements.
Called the Wooden House, it has 82 square meters (883 sq ft) with an open-plan model enhanced by the glass facade that allows natural light in. The untreated timber interiors beautifully matches the view from the outside.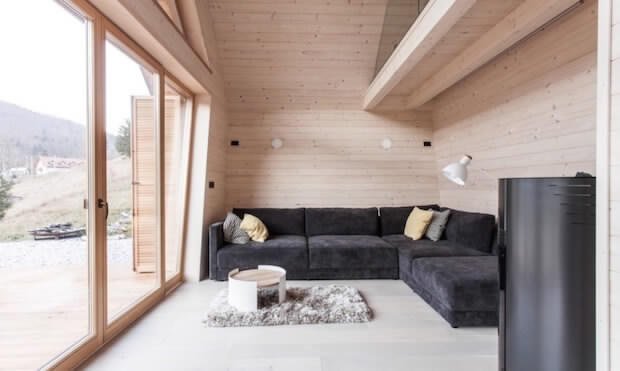 The minimalist design allow for a spacious and uncluttered living space.
More pictures on the next page: