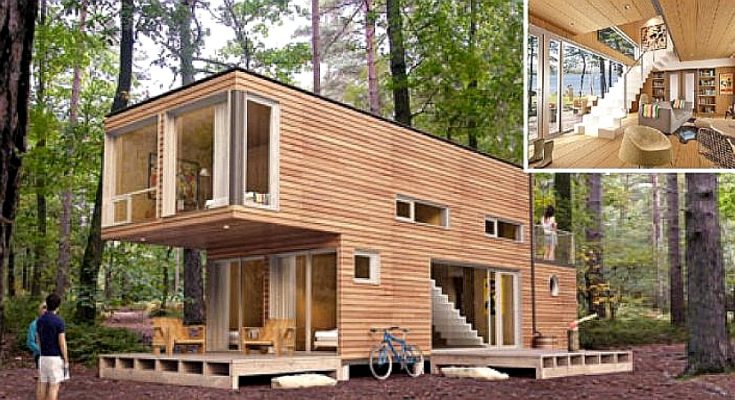 If you can see yourself in a prefab house like this one (whether on or off grid), you might not have to pay a luxury home price, according to MEKA, the modular designer.
Their modular home construction is based on shipping container frames and wood paneling.
Their idea is that shipping container buildings aren't idea because of the metal panels, while the use of shipping container steel frames (no walls on them) are good for both shipping (and transporting modular homes) AND living in (because of the benefits of wood walls).
MEKA has been around since 2009 and is a team of architects and engineers who are tryiing to create both living and working spaces based on modular construction design, which can be shipped worldwide to prefab buyers.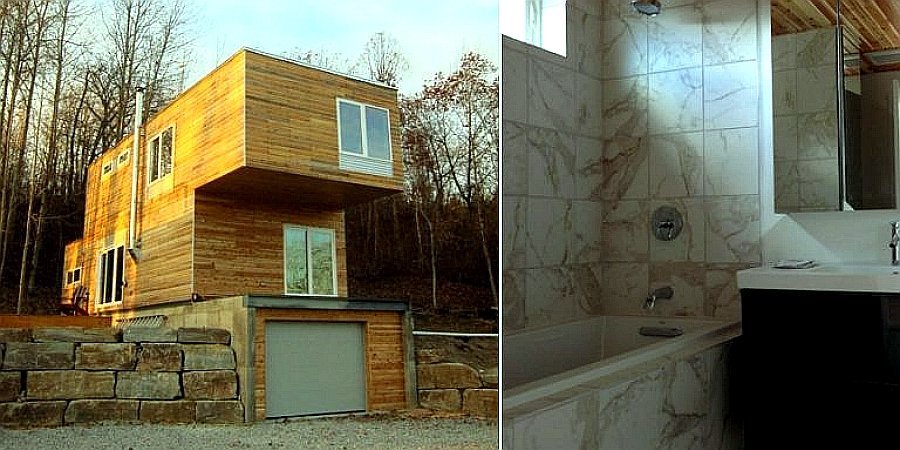 Among the benefits of their company are that everything they ship — each modular unit — can be transported anywhere around the world by ship, rail or semi truck because they all conform to ISO shipping container parameters, they maximize functionality of the space provided in their designs, and they consider local building codes so their prefabs can be permanently installed, according to MEKA. The house pictured is available for around $128,000, and they have many smaller options, which go down in price to $39,000. TO see more of their work, find them in the Building Homes and Living directory.