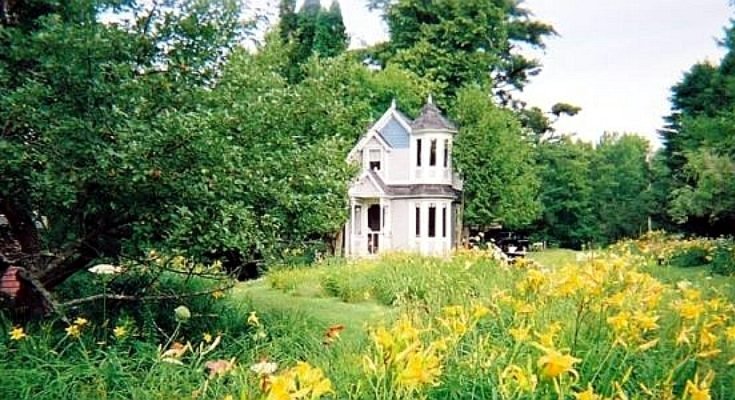 With all the prefab houses out there, who lives in tiny castles these days? Well, times may have changed and castles might not be as common as they once were, but apparently there are still a few around. This one's a tiny house castle, and it sits on 4 acres of land, so while the dwelling is small, the land isn't.
It came up for sale in Monroe, Maine, for just under $170,000 asking price. The castle isn't that old either. It was built in 1986.
As you can see, the interior is mostly wood finishing, and it looks a lot like a cabin. It's the exterior design that gives it that "castle" look.
Here's the classified write up:
"May well be the most unique spot in Mid coast Maine, certainly in price. 4 acres have so much to offer.
A Tiny home, Victorian in style. 3 season camp, w/ hot water, outdoor shower, building site for a retirement home. Acres of flowers, fruit trees, woods, lawns. Enjoy this to the 24/7, 365 day a year soundtrack of a magnificent waterfall.
"Gardeners paradise, photographers dream, writers inspiration, painters muse. an outdoor persons piece of Heaven." You can buy it in Maine at Caldwell Banker. For more tiny homes, find them in the Building Homes and Living directory.