This incredible home has been constructed using two 40ft shipping containers, which have been placed slightly off-set from one another to form a large living space in the centre as well as seperate rooms at the ends. Built as a DIY project by owners Matt and Ilse, this off-the-grid container house is now a wonderful, functional home for their family of five. 
Matt and Ilsa own an engineering company and so were no strangers to working with steel. That was a huge motivating factor as to why the couple chose to construct their family home using two 40ft shipping containers as a base.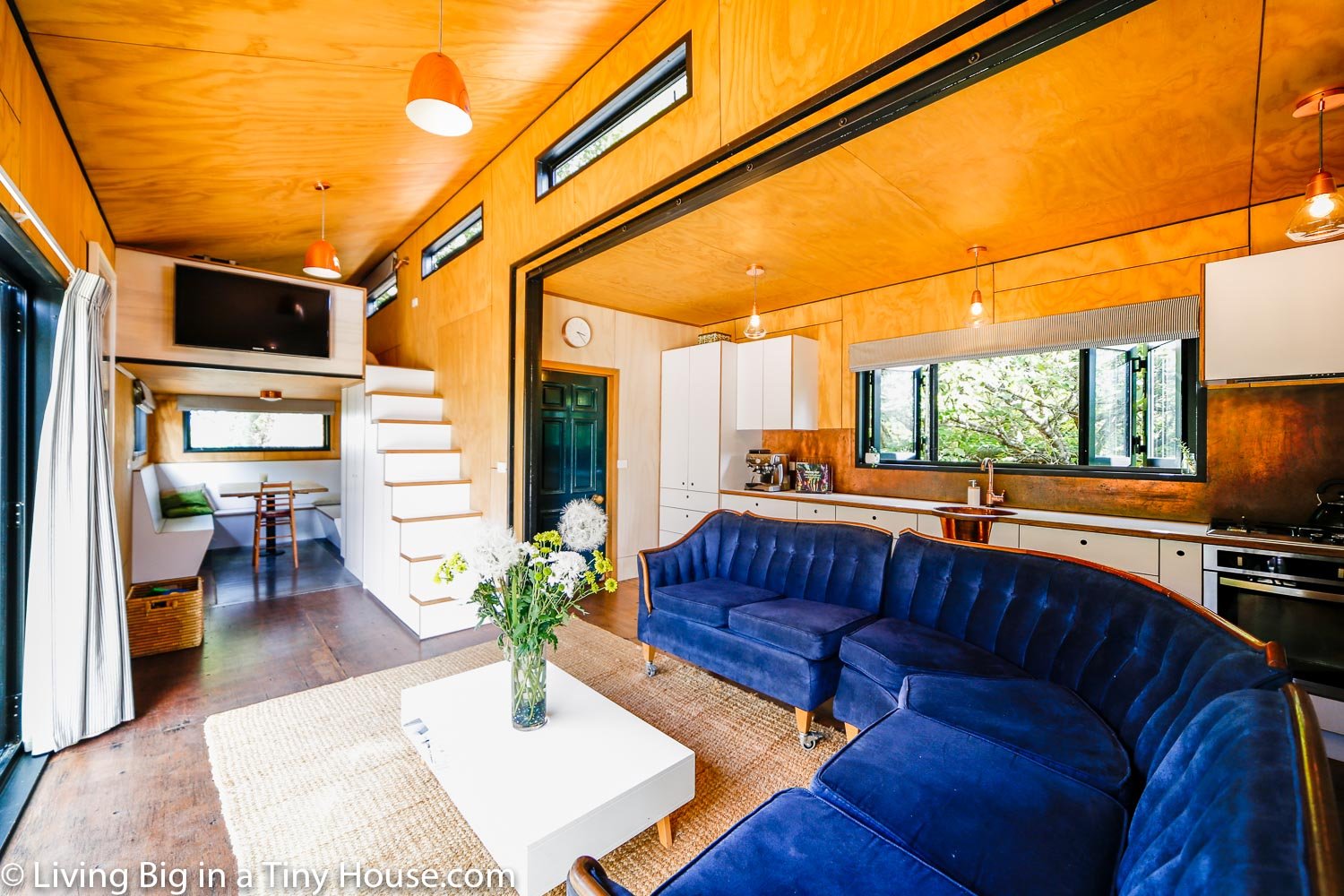 Inside. the home is incredibly spacious. The offset containers providing a large living space for the family which includes the kitchen as well as the lounge. It's also been designed to open out onto the deck, providing great indoor / outdoor living for this active family.