It is large enough that you can fit chairs, pillows, or even a bed inside.

You might be wondering, "Does it get hot in there? Or cold?"

According to people who have purchased it, the transparent plastic does a good job maintaining a comfortable internal temperature. The tent stays well-insulated in cold temperatures but stays airy and breathable in warmer climates.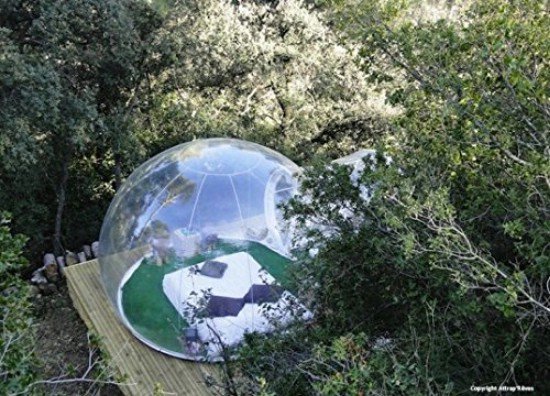 I've seen lots of jokes about the absolute lack of privacy in this tent, but I don't personally see what the fuss is about. Lots of people camp on the ground without a tent at all, or sleep in hammocks. There is no privacy doing that. At least with this, you have protection from the elements, but you still get to see the stars and the glory of nature. It seems pretty cool to me! Learn more at Amazon.