The Mountain King log cabin is a popular luxury cabin kit that is ideal for a vacation cabin, but at an impressive 1080 square feet it is a nice option for a permanent residence too.
This 20′ by 36′ log home can be brought to your doorstep as a kit. It has one and a half floors and with 2 bedrooms and one full bathroom.
Built by Conestoga Log Cabins, this log cabin is a great option if you are looking to build a cozy cabin.
Let's explore in more detail:
The kit offers flexibility and various add-ons.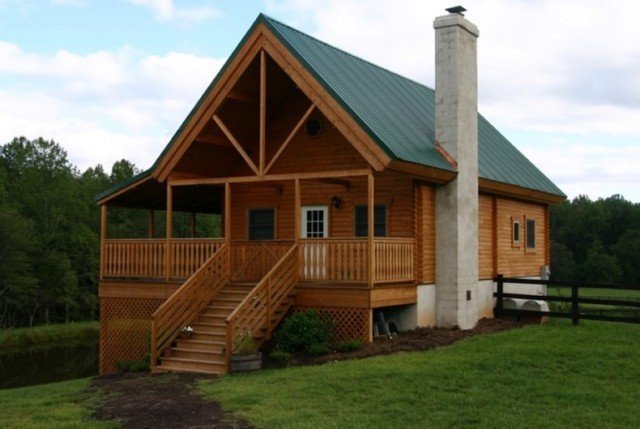 Interior pictures on the next page: