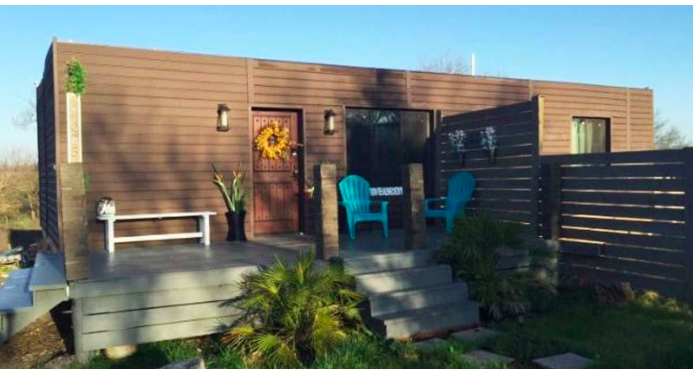 A transportable home filled with features, this tiny home began life as a 20-foot shipping container. Now a simple yet stunning 620 square foot home, the space includes two bedrooms and two bathrooms as well as every amenity you require for a comfortable life.
Ready to scale down to the basics without compromising on luxury or style? Then this small, sophisticated space may be perfect for you! An attached patio and deck makes the outside just as appealing as the inside, creating a cozy space. The house currently resides in Terrell, Texas, but it's up for grabs, and can be moved anywhere you want to hang your hat.
Upon entering the home, you'll immediately notice a polished kitchen complete with a brand new stainless steel refrigerator, sink, and dishwasher as well as a full-sized range. A connected island and bar stools provide the perfect place to grab a bite and unwind, and pendant lighting adds just the right amount of light to the room. Oversized windows let the sunshine in during the day and give the room a bright, cheerful look.
Built-in wooden cabinets hold cookware, dishes, and food. High, 9-foot ceilings make the home feel spacious and open.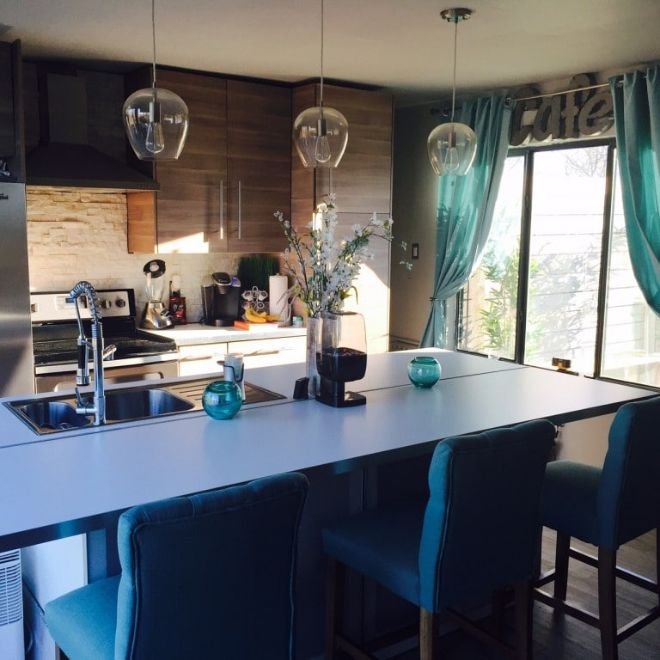 Oversized sliding glass doors next to the kitchen offer a gorgeous glimpse of the outdoors, and let in available natural light in the daytime while creating a cozy atmosphere at night.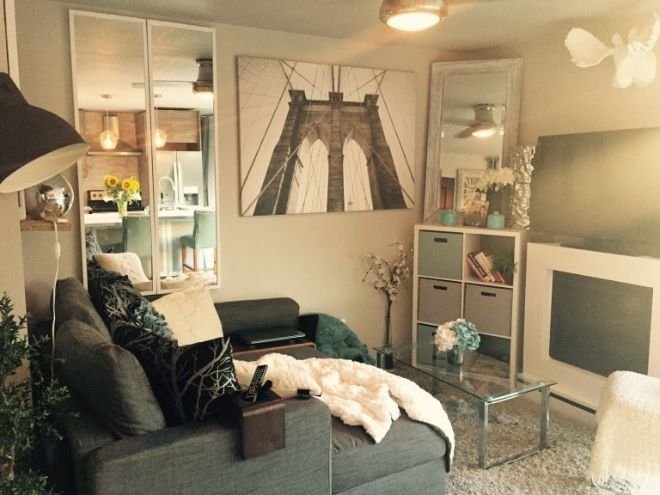 RESOURCES AMBER SMITH VIA TINY HOUSE LISTINGS AND AMBER SMITH VIA ZILLOW