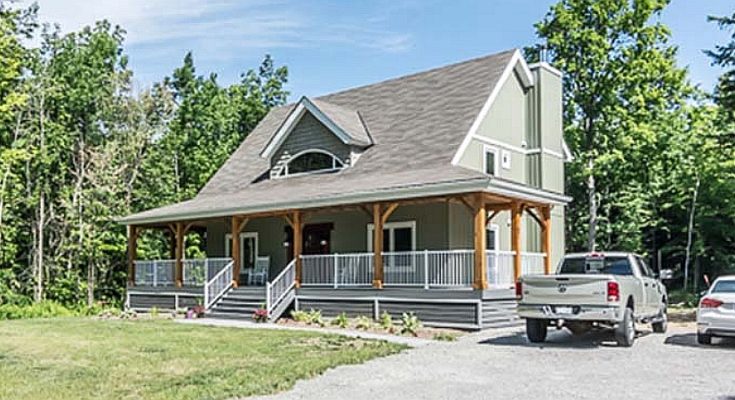 Beautiful Timber Frame Dutch Saltbox with 3 Bedrooms!
This is a 1700 square foot home with three bedrooms, cozy living room with a fireplace for everyone to gather around, roomy kitchen area and dining area right next to it, and a den on the first floor, with one bathroom, and a second bathroom on the second floor, where the three bedrooms are located. It's a kit home, so you can either erect the building structure yourself at a base price, or you can have the company do it for around $4000 more.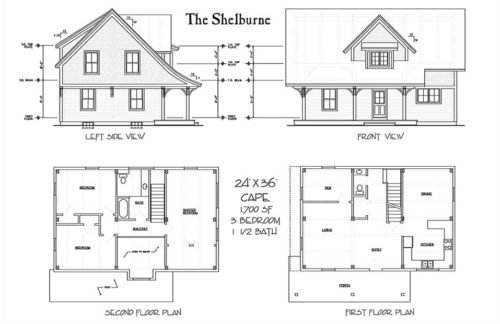 The dimensions of this house are 24 by 36 feet, and it's a two-story as mentioned already. It's a timber frame Vermont Frames kit, and the price looks pretty good, compared with a lot of other kit homes we've looked at. The base price for the kit home (owner erected) is $32,880, and the price including erecting the house (the Vermont Frames crew does it) is adds another just under 4k to that. Panels are just under $21k.
Sounds like a pretty good starting point for people who are exploring options for a kit home or an inexpensive set up for a family-sized home. It's called "The Shelburne."
Find more from Top Timber Homes and other house builders and companies we've indexed in our Home Designers and Builders Directory. You can search the company's name and look builders near your area. And to see more houses, click here.