homes and structures are becoming increasingly popular. There are so many uses for these buildings, and they are practically indestructible since they're made out of metal. The metal garage kits from Steel Master are their most famous buildings for residential customers. They also have larger steel building kits which are great for industrial storage, a warehouse or commercial building. Quonsets are used much like barns have been used throughout history, except instead of being built out of wood, they are built out of metal and sided with metal. Steel Master is a company creating Quonset kits for some of the biggest companies in America, including NASA, Disney, Boeing, 3M and more. Their master headquarters is located in Virginia Beach, Virginia, and they create all of their units in their factory and ship them out all over the world. These buildings are high-quality and very durable, but the designs are also , making them a great option for anyone. Since the company started in 1982, they have sold more than 40,000 buildings worldwide, making them one of the top Quonset builders and manufacturers in the world.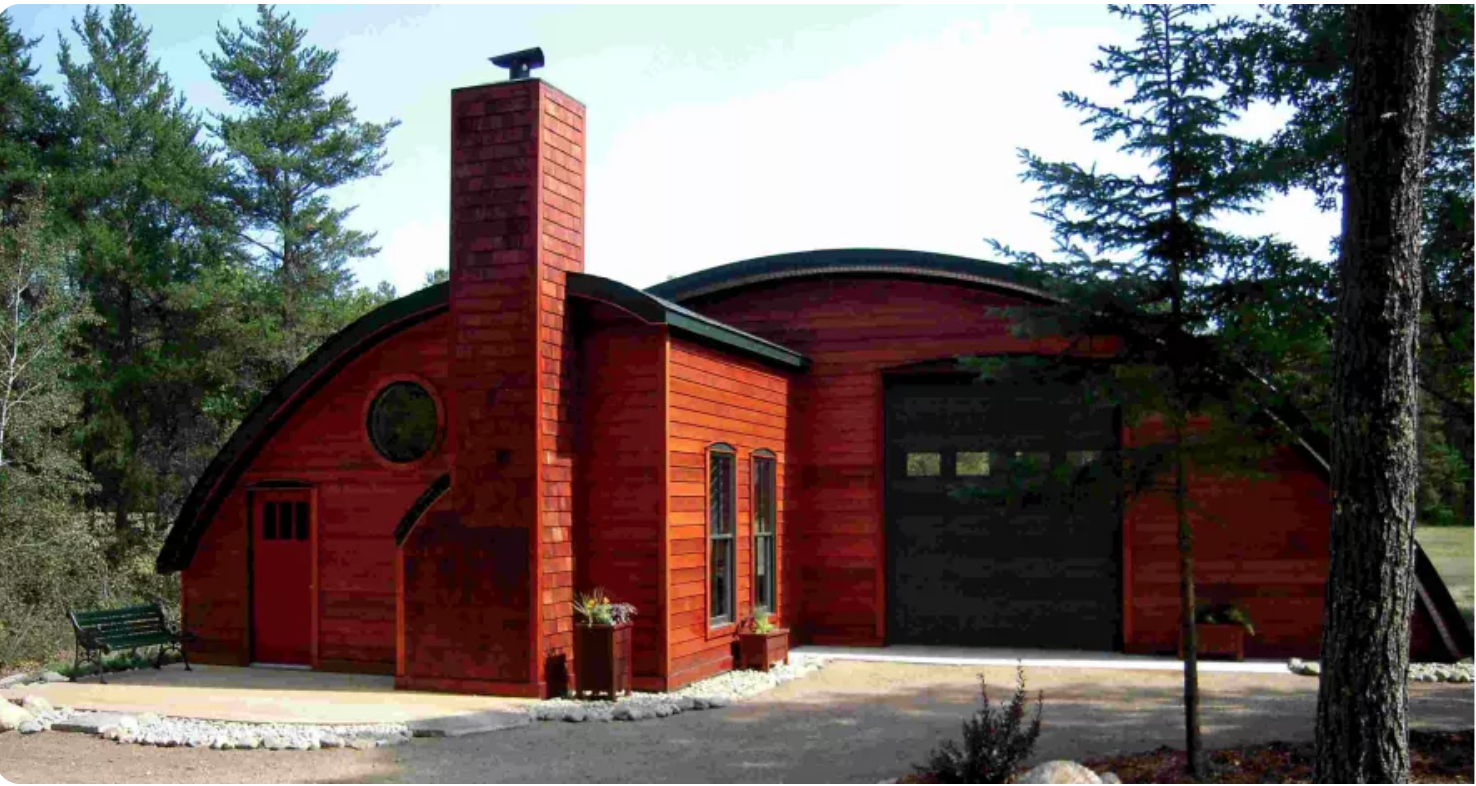 There are two types of Quonsets, including the P and S styles. The P model is the current building that is used as a garage or a workshop; they can also be used for Quonset Hut homes. This model has straight walls and a pitched roof. The S model has the dome style roof with straight walls, and they are stronger than the P model making them great for barns and workshops, as well as great for areas with high winds and heavy snow. These Quonset buildings are becoming popular for people who like to build things themselves since they are easy to build and can be built in a timely manner. Both of the models from Steel Master are great for use in residential applications since they have a great interior space that's open and wide with straight walls like a regular home. They can also be customized to the customer's preferences. The walls can be finished with steel, but they can also have more of a traditional home siding added to them like hardy board or stucco. Of course, for full-time living, it's important that these buildings are completely insulated so that they can retain heat and cool air depending on the season and weather.
To make the most out of the space inside these Quonset buildings, adding a loft floor is a great way to add more livable space. Not only are these buildings easy to set up, but they're also affordable. The residential models cost around $8,000 for a 20 foot by 40 foot and the 10-foot high unit, which is one of the mid-sized options. For a garage, it would cost around $1,200. The homes can be created from the S model, which is made from 22-gauge Galvalume steel and a 40 foot by 40 foot home could cost around $35,000 on the building. The materials are also guaranteed for 30 years. As you can tell from the photos you see here, there are many applications for these Quonset homes. They actually look really stylish with a full front face of windows and the curved roof. Add some solar panels and a water collection system, and it could even be off-grid. Then you could even add a few smaller Quonset buildings for storage, garage and studio purposes. The options are , and you can also choose from different colors of steel to match your existing buildings on your property. What do you think of these cool steel buildings?