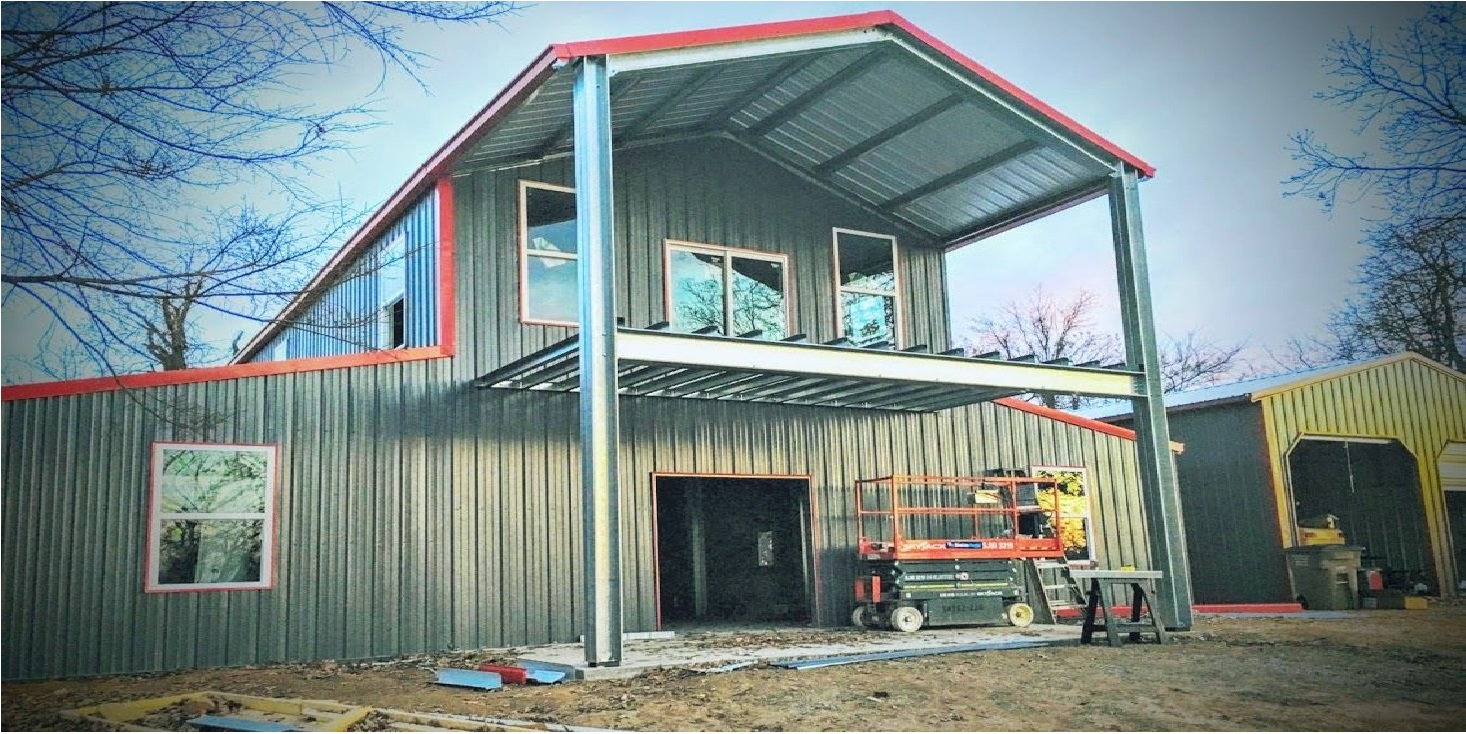 Has anyone seen these kit homes popping up on online stores recently? This is just an example. I'm not sure what to make of them, and hoping the community will have some feedback on what the product is like. Apparently, though, these are steel frame cabin kits (ie the frame kit only), but for a pretty large "barn house." You can take a look at the photos below, and see you much space there is in one of these, and how they could be adapted to put bedrooms on the first or second floor, and other options for customizing the layout.
According to the builders, this is AmeriBuilt's "American Barn Style Home Shell Kit Over all 44' wide x 40′ deep. 2560 sq ft + porch"
Some specifications:
Center section is 20' wide x 40′ with a 19' side wall, approx 23 to peak.
Each side has a 12 w' x 40 enclosed lean-to, approx 10.5' at the lowest point.
2nd floor mezzanine is 20' x 40′ includes steel girders & floor joists (plywood
flooring by buyer locally). Composite outside decking and railing by buyer.
6' high pelmet wall. 9' clearance under lowest girder
1-20 w' x 10' covered front deck with 2nd floor steel floor system, open wall.
Kit Includes:
2-36" framed access door opening (All doors & windows by buyer), 2-6' x 6'8" framed door opening, (door by buyer), 10-3'w x 4′ framed window openings (doors & windows by buyer locally), 4-4 x 5 framed & trimmed window openings (we can add window and door openings as needed), 12" roof overhangs with soffits, Includes all screws, fasteners, bolts and anchor bolts, Includes eave, roof and wall trims, Porch and column trims by buyer, HD all galvanized steel frame, bolts together, NO WELDING, Color fast, 26 gauge roofing & siding 45 year warranty. (PBR Rib Profile), Engineered for 115 mph winds, exposure B, 20 psf ground snow (please verify local codes) Other codes can be engineered., Includes engineered structure & foundation drawings by certified engineer. (stamped), Assembly manual & NEW DVD included.
Delivery to your building site included. Lower US 48 states. FREE tech support as you erect your building. Building Kit Total $35,489.00 delivered. Sales tax will apply in some states Permits, concrete, erection, interior finishing, insulation, interior framing, stairway, plumbing, HVAC, electrical by buyer. The interior can be finished with a variety of materials, wood, sheetrock or metal. Interior floor plan to be designed by customer. Photos shown are similar to building listed. Photos show some buyer added options.
We included a gallery of photos below.
I don't know. Sounds like an affordable option, considering though that you have to assemble it, so you'd either need to be pretty handy and athletic, or you'd have to bring workers in to do the job. Should we cover more of these kit homes? Find more from AmeriBuilt Steel, and the metal and steel design and prefab companies we've indexed in our Home Designers and Builders Directory. You can search the company's name and look builders near your area. And to see more metal homes, click here. And here is a gallery of images with more information: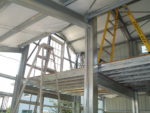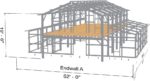 See more Metal Buildings