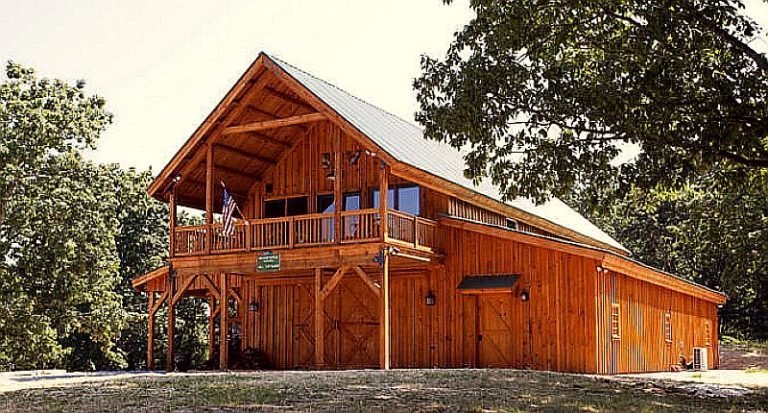 A lovely barn home that can be customized, is a family's dream house, and this one comes with a storage room. Storage may not be a luxurious amenity, but it is a well-needed one that many homes don't have enough of. The storage room can serve many purposes in a family home, like a food pantry area for the overflow, a tool shed, or a place in the home where things can hide away until you need them, such as luggage, bikes, and other items that are not used daily. There is no end to what a storage room can be used for, but it keeps the rest of the home clear, clean and spacious looking.
These barn homes are durable and versatile. They can be customized to the needs of your family. Perfect for mid-sized or large families, there is plenty of room in this stunning barn home with a storage room. If you are a couple, this home allows you to grow your family or run a home business with the help of having a storage room.
Barn Project Info:
This 24×60 Great Plains Western Barn Home is customized with 14ft lean-tos. It contains storage below with loft living above. All Sand Creek Post & Beam wood barn home kits feature the strength and beauty of post and beam timber frame construction. Our custom designed barn kits have been used as full time residences, lake houses, cabins, loft apartments, secondary homes, and combination use barn and home. Rustic yet sophisticated, our barns are pre-manufactured, shipped as a kit, and built to last generations. This barn home is located in North Carolina.
Check out the gallery of photos below.
Find more from Sand Creek Post & Beam, and other barn builders we've indexed in our Home Designers and Builders Directory. You can search the company's name and look builders near your area. And to see more barn,click here.