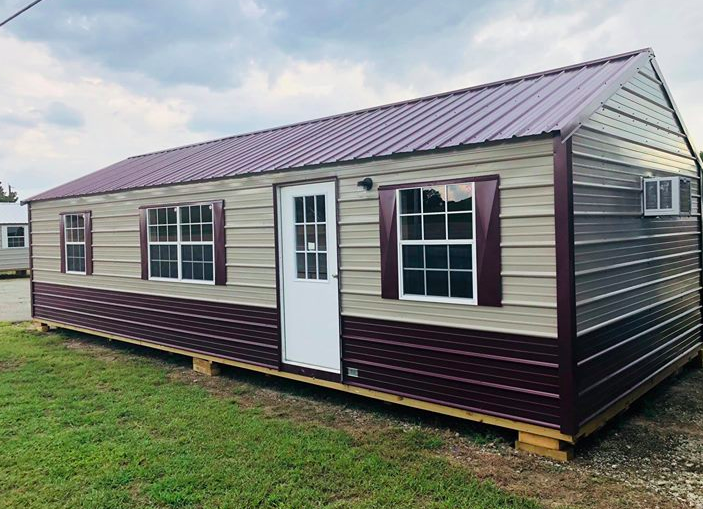 Tiny House Plus! The 'plus' is for more square footage, but still portable!!! We offer up to 500 sf in our Tiny Homes, which is almost twice the standard. Not on wheels – they are built on skids and delivered on a hydraulic trailer and include blocking and tie downs. This way they can still be moved.
And the best part is we're AFFORDABLE! And, another PLUS is – WE OFFER FINANCING! Call 903-873-8319
Take a look at this Tiny Home we're featuring (yes, it's for sale!) at $35,895. Plug-n-play ready, as I like to say! Even comes with remote control heat/air unit!
AREA WE SERVE – East Texas, North Texas, (some South Texas), and some areas in Oklahoma & Louisiana. For those in other states, so sorry we don't have the ability to deliver to you…YET! 
😉
903-873-8319