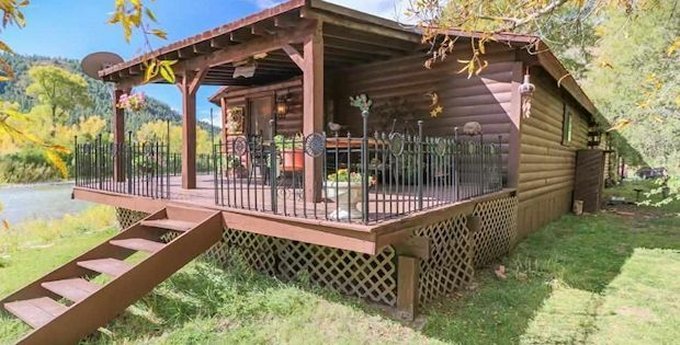 Peaceful setting on the San Juan River makes this log cabin an awesome getaway to the countryside where serenity and beautiful nature all around soothes your spirit. This riverside log cabin comes with a cozy solarium, large porch, three bedrooms, pine walls and ceilings, arched doorways, and large wooden bar in the kitchen/dining area. There's even a sauna in the oversized two-car garage
.
Located in Pagosa Springs, Colorado, the property has no views of other homes – only the mountainside and winding river, with small island out your back door.
Now let's explore in more details: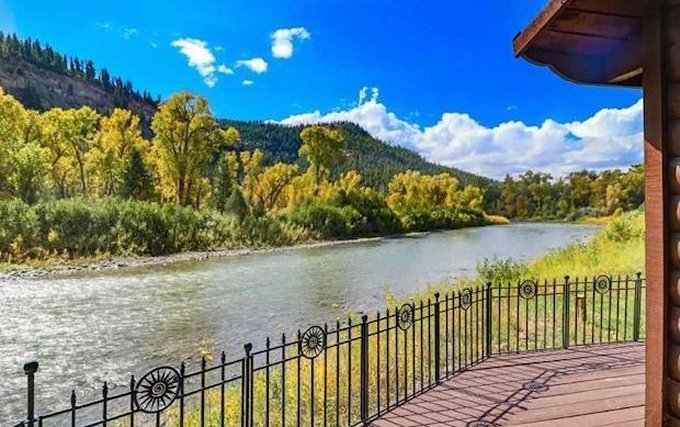 The morning sun brings in plenty of light.
More pictures on the next page: