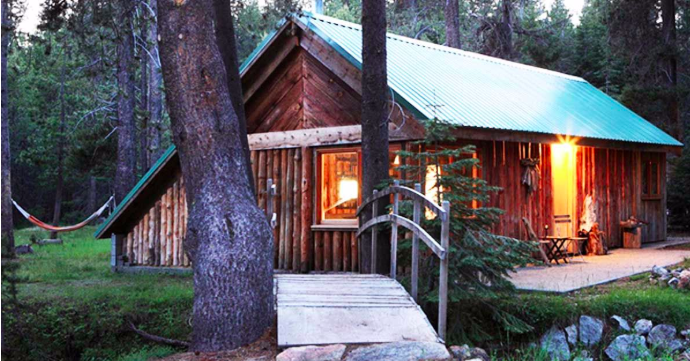 When I close my eyes and picture my ideal log cabin, this is exactly the kind of image that springs to mind. This old-fashioned cabin's walls are constructed with vertical logs to create a picturesque rustic retreat. The upright alignment of the log walls is something we rarely see in modern cabins, yet it seems appropriate that these trees continue to reach towards the sky.
Listed for vacation rental purposes on Glamping Hub, this charming log home boasts an idyllic location in Oakhurst, CA. The town acts as the perfect gateway to the awesome natural spectacles of Yosemite National Park.
Can you imagine what it must be like to live next door to one of the most abundant conservation areas in the world? Let's discover this gateway to paradise.