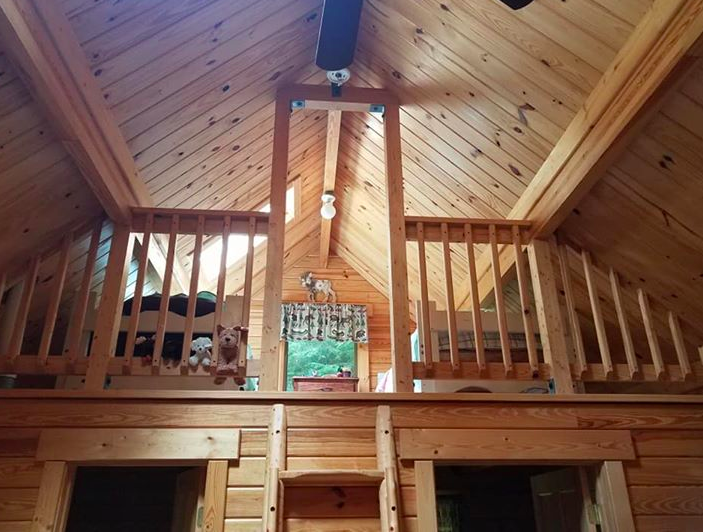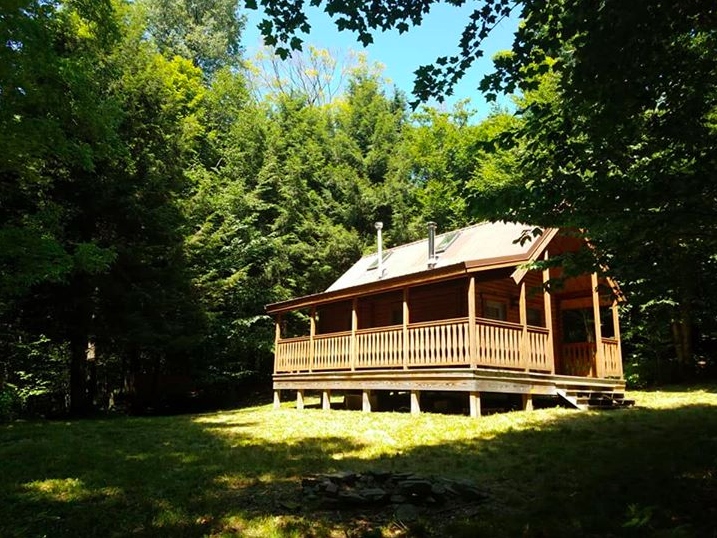 Taylor, NY 13040
Beautiful cabin on 10 wooded and secluded acres on a seasonal road with a stream that borders the property . Great for a family get-away or a hunting camp. Cabin is wired and a generator provides electricity. 1 bedroom plus loft sleeps 4 comfortably. Indoor composting toilet. Outdoor shower or wash up in "bathroom" sink. Woodstove with electric blower is more than enough to handle the cold. This Conestoga Log cabin has a double-insulated roof and floor and a metal roof. 2 skylights. Ceiling fan. 6 foot wide side porch. 12 x 18 foot shed with an attached 11ft carport. "Roughing it" has never been this nice.
•An hour or less from Ithaca, Syracuse and Binghamton,
•Less than 2 from Scranton and Rochester, L
•2 ½ hours from Albany and Schenectady.
•3 ½ hours from Harrisburg, PA
What we love about this property.
We love the quiet solitude and the feeling of peace that comes with it. Whether we're sitting by the campfire, grilling on the covered porch, staring at the night sky as more and more stars come into view, taking a hot shower outdoors, watching the rain from our perch on the side porch, or exploring the creek looking for unique rocks, there is a peace that is unrivaled. Although the lane is "seasonal" we have visited over the winter. The woodstove is more than adequate and also serves as our stove to heat water for bathing as well a leftovers for dinner. Reading a good book or drinking wine and playing cards by the fire is so relaxing on a cold winter night.
Nestled amongst a cluster of NY State forests, there are plenty of outdoor activities nearby. Otselic River and fishing is less than a mile away. Dorchester Park (20 minutes) provides a wealth of water activities—boating, kayaking, swimming, fishing, etc. No need to leave the property to hunt deer as there is a lot of deer activity on the property.
Our explorations have also taken us to
•Taylor Valley State Forest,
•Lake Cazanovia and Cazanovia State Park (45 minutes),
•Bowman Lake State Park (30 minutes),
•Ithaca (60 minutes) in the Finger Lakes region.