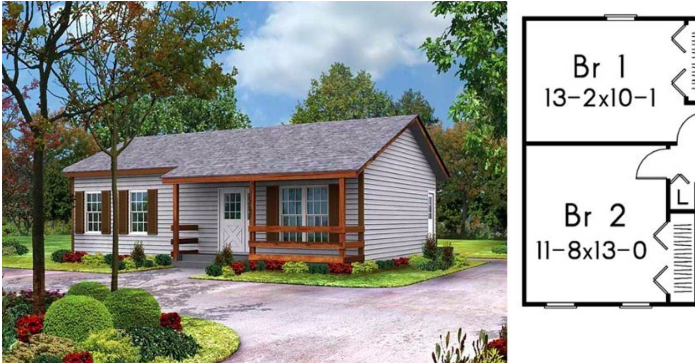 The ranch house is an American classic that is experiencing a resurgence of popularity from new builders. Designed to minimize external decor and usually found as a long structure, the ranch house is perfect for informal and comfortable lifestyles.
You don't need to build big to capture that ranch-style spirit in your dwelling. There are hundreds of tiny homes comprised of the architectural details that make ranch homes so popular. Here's a selection of ranch-style tiny homes to peruse;
This customizable ranch home measures 840 square feet (78 square meters) and is well-suited to a family. Two bedrooms, each with built-in storage options are spacious and divided by a shared bathroom. The informal open plan living, dining and kitchen area opens onto a covered porch for sunny days. If extra storage is required, the two car garage is big enough for shelves, cupboards and utilities.