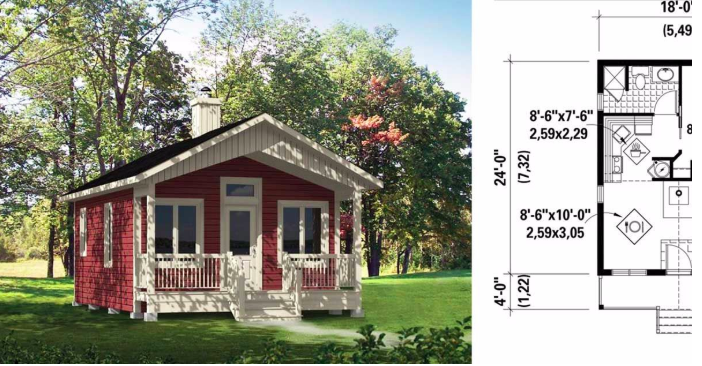 If you live in a tiny home, it's nice to have a bit of outdoor living space that you can escape to when you're feeling cramped. Covered front porches are one of the best kinds of outdoor living spaces you can have!
They make a great place to catch up with a friend, unwind after a stressful day, or enjoy a leisurely breakfast on a weekend morning. On the superficial side, they also add plenty of visual interest and appeal!
At 929 square feet (86 square meters), this two-bedroom home from Architectural Designs is situated above a two-car garage that includes a storage space as well as a utility closet. A staircase on the left side of the garage leads up into the living room, in front of which are the dining room and kitchen. On the right side of the home, two bedrooms share access to a bathroom with a tub. The master bedroom features vaulted ceilings and a walk-in closet.